About Perfec-Tone
Take a step into our world, where giving you the flawless skin you've always desired, becomes possible.
Perfec-Tone began with Lila Pinder in 1980. While working as a nurse in England during the 1970s, she met and married Allan, and together, they moved to The Bahamas. After arriving in her new home, Lila noticed that many of the people she met had damaged, marked, and acne-prone skin. She could see that while they were uncomfortable with their skin, most of the people she met were not taking any steps toward changing it. It was then that Lila decided to work endlessly to find a solution. With the help of professionals, she began experimenting with different combinations of ingredients until she found a formula that worked for everyone who tried it.
Soon after, Lila opened Lila's Skin Care. The business was an immediate success, and Lila became well-known in the community. Lila expanded the business to Lila's Skin Care & Beauty Center in the 1990s. It offered many services that allowed patrons to get their hair and nails done, get massages, and most importantly restore their skin.
Lila's Skin Care & Beauty Center had an excellent reputation, yet it needed to reach new potential. Lila's son, Arron joined the team as CEO to modernize and revitalize Lila's Skin Care. As a family operated business, Arron began to make tough and necessary changes that would rejuvenate every part of Lila's from the ground up, rebranding to become what it is today, Perfec-Tone. Arron quickly grew Perfec-Tone from a mom-and-pop shop to the successful business it is today, securing the legacy of Lila's Skin Care.
Perfec-Tone manufactures products and provides skin care services for all skin types, with varying levels of skincare concerns. Our mission is to help our customers achieve the skin they've always desired through use of our products and restoration services – getting flawless results in the fewest steps.
Perfec-Tone products are specially formulated to maximize results in minimal time. As such, it is very important to follow the intended usage instructions to see desired results. We want every person who purchases our products to have a positive experience, and we are here for you every step of the way. We can't wait for you to see A Brand New You.
CEO Statement
At Perfec-Tone, our passion is making people feel great about themselves. This starts with how you feel about your skin. Semi-cover ups and self-consciously looking at the floor is not good for your skin, or your mind. We are on a mission to help millions of people like you to feel good about themselves, too.
In order to achieve our mission, we believe in flexibility, transparency, and communication. We are always evolving so that we can ensure our customers always get the best products and the best service, in a way that is accessible to as many people as possible. We must look at every detail to make sure everything is, like our products, perfect. Our consistent change is to create a robust system, which will make it simple for everyone to get the skin they've always desired.
We look forward to changing the lives of our customers, one restoration at a time.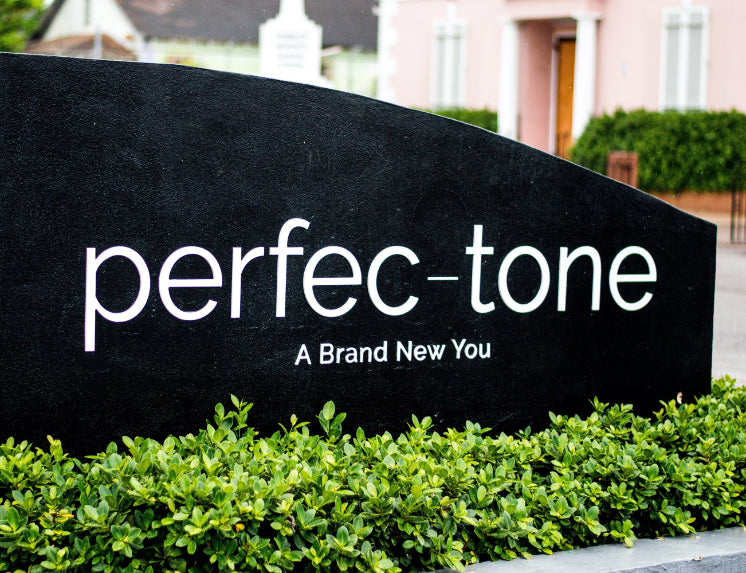 Who We Are
Perfec-Tone started as a passion project; Lila Pinder saw the need for people with Melanin-rich skin to fix acne, dark spots, hyperpigmentation and melasma in a way that was safe and healthy for their skin. Lila experimented with solutions, and created skincare formulas to help people with Melanin-rich skin achieve a healthy glow. This passion is carried on today through our services!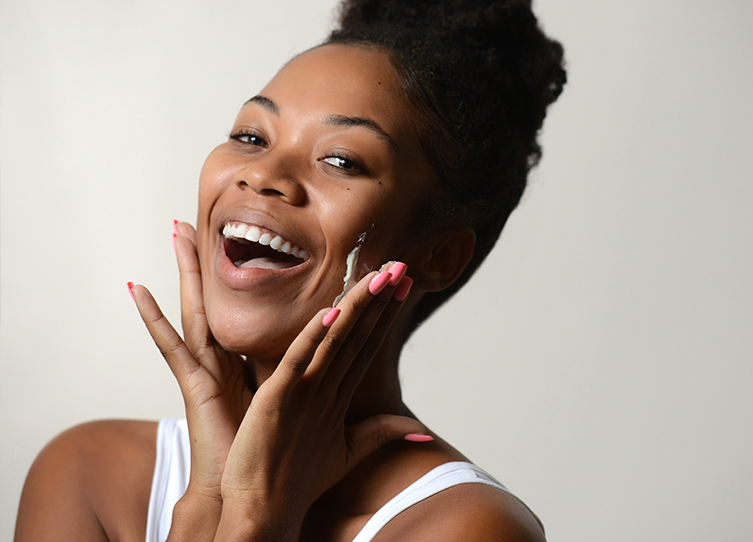 What We Do
Our proprietary skincare regimens allow us to target multiple skin concerns that are challenges for melanin rich skins. Whether you are dealing with acne, dark spots or skin texture issues, Perfec-Tone products can be combined to create the perfect regimen to solve your skin concerns. Our goal is to give you the gorgeously glowing skin you deserve.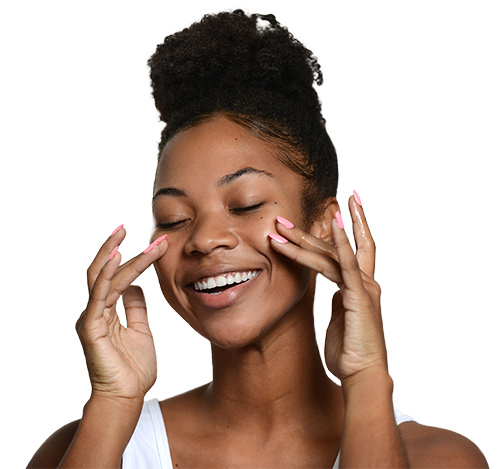 Take Glowing Skin a Step Further
Enjoy the convenience of consultations by a qualified Skin Magician without leaving your home or office. Our Virtual Consultation provides an in-depth skin assessment, customized regimen, and free follow-ups to ensure you receive the flawless skin you desire.